Article
How to Write a Resume for the First Time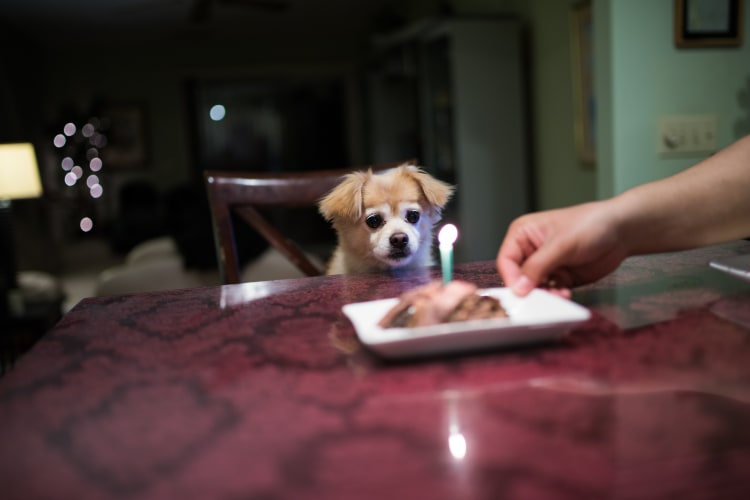 Brenna Goyette
Certified Professional Resume Writer, Career Expert
Updated 12 min read
Writing your first ever resume is a daunting experience, so don't give yourself too much of a hard time. When you're looking through job opportunities and researching various requirements and specifications, you might be wondering how to make yourself sound qualified for the jobs in question.
But don't forget, every CEO applied for their first job once upon a time, and you're no different. When you're looking for your first job, employers won't expect you to show professional experience. Writing your first resume is about shaping your experiences in a way that emphasizes your skills and attributes.
So, how do you go about this? What must you include on your first ever resume to stand a chance of receiving an interview? We've got you covered. This guide will tell you everything you need to know about your first resume, so you can stand out from the crowd.
Before you write your resume
The best resumes are personalized and relevant to the job that is being applied for. As such, you need to think carefully about the roles that you're applying for and create a resume that is suitable. Before you download a template and start adding sections to your first resume, consider doing the following:
Research job boards like Indeed and make a list of entry-level positions that interest you.
Thoroughly read the job descriptions and requirements. Make a list of skills that are commonly sought after (teamwork, effective communication, customer service, etc.).
Create a LinkedIn profile and research the professional profiles of people in positions that you aspire to work in. You could even reach out and message them to ask for advice.
Note down your core skills, attributes, and experiences. Even if you don't think they're relevant, to begin with, just get everything down in front of you so you can use it as a starting point.
Doing this research in advance saves you lots of time when it comes to editing and updating your resume. It also helps you build a clear picture of the type of job you hope to acquire. When you've done your initial research, it's time to start putting your resume together.
Download a template
The first thing to do when writing your first resume is to download a template. You can find templates on Microsoft Word, or a simple Google search will reveal countless templates for your perusal.
Consider searching for entry-level resumes and, if possible, utilize a template from the industry you hope to work in, whether it's hospitality, sales, or tourism, for example.
What to include in your first resume
Remember, when you're compiling your first resume, you're unlikely to "WOW" your potential employer with your previous professional experiences. As such, you need to frame your resume in a way that plays to your strengths and highlights your education, skills and attributes. Let's take a look at how to shape your first resume.
Begin with a compelling introduction/statement of intent
Studies show that, on average, a recruiter spends no more than ten seconds reviewing a resume. What does this tell us? You need to make an excellent first impression.
The best way to do this is to write a compelling introduction or statement of intent at the start of your resume, so it's the first thing recruiters look at. Make sure your statement is:
Concise and to the point. Your statement should be a maximum of 2-4 sentences and should articulate exactly what type of position you're looking for.
Relevant to the job in question. You need to personalize your statement for every single job you apply for.
Highlighting your key strength. While it's not the place to list all of your skills and achievements, including your key strength in your statement helps to showcase your suitability for the job.
Writing a strong introduction will capture the attention of the recruiter and will give you a good chance of securing an interview or at least will motivate them to continue reading your resume.
Highlight your education
When you're writing your first resume, the chances are you've recently completed your education. This will form a significant chunk of your resume, so you need to make sure it's well presented.
Include your most recent education first, and then list them in chronological order. When writing your education, make sure you include the following:
The name of the institution, the course/s studied, and the month and year of study.
Grades achieved (or expected grades if you're waiting for results).
Any specific research project that is potentially relevant to the job applied for.
Extra-curricular activities that you completed while in education, such as the Duke of Edinburgh award, as well as any societies or clubs that you joined and played for.
Don't feel the need to go all the way back to primary or even secondary school if you don't think it's necessary. For instance, if you have a Masters' degree, your employer is likely unconcerned with the results you achieved at the end of high school.
List your achievements and awards
This is a vital section in any entry-level resume. Your achievements will help you stand out from the crowd and will show your employer that you excel at something.
In the absence of experience, achievements and awards bolster your resume and give recruiters further insight into your personality and potential.
Articulate your core skills
You need to think carefully about how to present your skills on your resume. It's not enough just to list the skills that are outlined on the job listing, as this proves nothing to recruiters.
It's worth crafting a short paragraph in which you articulate your core skills and how you attained them. For example, if you're applying for a position in a bar, you could write the following:
"My four years spent as first-team football captain at high school enabled me to develop many transferrable skills. I learned the value of collaborating with my team, working hard, and communicating effectively. I also understood from a young age the importance of taking responsibility for my actions, which helped me grow and mature alongside my studies."
As you can see from this example, it gives the person reading your resume an insight into how you developed your core skills, as opposed to just reading the skills listed on a piece of paper. This will undoubtedly help your resume stand out from others.
Include any relevant experiences
If you've undertaken any voluntary work or odd part time jobs while you've been studying, it's important to include them on your resume.
You should think outside the box with this section and think about things you've done in your past that could be framed as useful experience. For instance, walking the elderly neighbor's dog every weekend could be construed as a form of volunteering.
What's more, babysitting or childminding is valuable work experience and indicates that you're trustworthy and responsible.
Don't forget that recruiters are looking for any evidence that you can adapt to a workplace environment, so any experiences you've had in the past will show them that you have the potential to succeed in a professional role.
Top tips for compiling your first resume
Now that we've gone through the various sections you should include on your first resume, here are some top tips you should consider when putting it together:
Try and keep it to one page. For entry-level positions, you won't have a great deal to write, so it's a good idea to present all of the necessary information on one page and keep it concise.
Include keywords in your resume so that you will be picked up in the Applicant Tracking System. If your resume doesn't include the keywords the ATS is looking for; your application might not even be seen.
Run it through a grammar and spell checker like Grammarly. We can't stress this point enough. If a recruiter notices any spelling or grammatical errors on your resume, they're likely just to discard it without even reading it.
Use standardized fonts and sizes. Your resume must look professional, so don't be tempted to use a flashy, decorative font just because you think it looks nice.
When you include your contact details in the header of the document, create an appropriate email address such as yourname@gmail.com. Email addresses from your childhood won't look good on a professional resume!
If you're delivering resumes by hand, print them off and place them in a folder or wallet. There's nothing worse than handing a crumpled piece of paper to an employer.
Closing thoughts
Writing your first ever resume is certainly not an easy task, and it requires a little bit of trial and error to get it right. If you find that you're not hearing back from employers after applying for a number of jobs in a specific period of time, don't be afraid to mix things up and change things around.
Whatever you do, don't get disheartened. It's a competitive world out there, and looking for your first job takes time.
Hopefully, this guide will help you put together the perfect first resume and will secure you the first job you've been looking for.