Article
How to Fit Resume on One Page
Having trouble fitting your experiences in one page? In this article, we will discuss how to fit your resume in one page without compromising quality.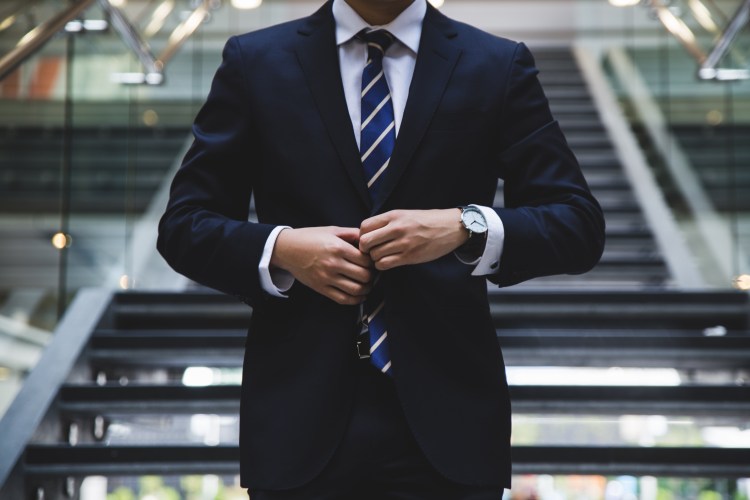 Brenna Goyette
Certified Professional Resume Writer, Career Expert
Updated 14 min read
Resume length is important for all the candidates applying for the job despite their experience. An appropriate length as per the experience helps the employers find the information they are looking for in a resume, easily.
A one-page resume is very important for an entry-level or freshly graduate candidate. You may want to add everything in your resume which you think will impress the hiring manager.
However, things are contrary to the receiving end. Hiring managers expect to see a one-pager resume from such candidates. They even encourage candidates with higher experience to not go beyond one page.
Therefore, in this article, we have listed down ways through which you can fit your resume on one page without affecting the quality of it. Read on!
Remove Repetitive Points
If you have performed some task or similar task at two different organizations, then there isn't any need of writing the task under every organization. Only mention where you did your best and achieved desirable results. Adding this will make the employer understand your point. However, repeating the task under every organization won't create the impact you intended to create.
For example, you led a sponsorship team for two different organizations so you won't add 'Successfully led a group of people and managed to get outstanding sponsorships for the event' under each heading. But you will add it where it is most effective.
Make a Collaborative Approach
You may want to add separate headings for a new section every time which according to you looks neat. It indeed looks neat. However, our goal is to make the content fit one page. Making new headings will take up space on your document. A better approach is to use the Collaborative Strategy. The strategy involves cutting down similar headings and combining them into one single heading.
For example, combining skills and interests or volunteering and extra-curricular.
If you believe that the sections, you wish to combine have varied contents then add them all into the Additional Information section. We usually suggest avoiding the section but add it if it feels necessary and comes under one page.
Work on Margins
You may have heard or read that an ideal margin for a resume is 1 inch. However, one must not be afraid to customize it according to the need. To fit the resume content to one page you can reduce the margin by few points as necessary. There is not an ideal margin for fitting the resume for one page. You can try adjusting all the sides of the document page and choose the one that fits the best. You don't have to pull the contents to a far edge nor you have to go beyond 1 inch to make the emptiness at the border look noticeable. Margins are distorted if the file is opened in another version of Microsoft Word, so do save your resume in PDF to preserve the margins when it goes for printing.
Font Size
Similar to adjusting margins, adjusting font size also helps in restricting the resume to one page. There are several ways you can use fonts to utilize the space. A common approach is to decrease the font size. Ideally, it is suggested to keep the font size to 12, but, you can decrease it to 10 points as well. Additionally, you can use bold, italics or decrease the section headers. You can play with your font size as long as it looks presentable and fits the resume to one page.
Bullet Points
When you start describing each section, you tend to write paragraphs about it. You want to fill in every piece of information you have regarding that section. Writing paragraphs can be time-consuming and are ineffective.
Employer will not have time to read your paragraphs. If he skips it then he won't read the information that you want to express, there. Therefore, bullet points are the lifesaver here. It not only concise the information and makes the format look neat but it also saves up a lot of space occupied by the paragraphs. Don't go beyond 1-2 lines in a bullet point. Short bullet points work best.
The Skills Section
For beginners, one of the takeaway points that will lend them a seat at the interview is the skills section. Employers are primarily looking for a person that possesses the skills suitable for the position they have applied for. However, it is cliché to mention leadership, confidence, project management, teamwork in your skills section.
Nearly every candidate fills these soft skills in their section. You have to make your resume stand out and fit it on one page as well. Therefore, make your hard skills side heavier than your soft skills. This will not only take less space but will give you an edge among other candidates as well. Additionally, you can only mention the skills required for the job you are applying for. It will help you get past the applicant tracking system and will not use too much space.
Prioritize Including Recent Information
In your university, college or school life you may have taken part in numerous extra-curricular or you might have indulged in numerous internship experience. You don't have to include all of that in the resume. Look at your job description carefully and see which of those activities and internships can support your candidacy for the job. Only then include those experiences and information in your resume to save up space. You need to be careful on what to include and how far you can go in a resume to make it strikingly attractive and worth reading.
Don't Add A Line For Each Information
To make things look neat, you may want to add each piece of information on a separate line. For Example, when adding your educational information, you included the name of the institution, years studied, GPA, courses and projects all on each separate lines. It does look neat but what if it is carrying your resume to another page. To rectify that, you have to multi-use lines.
You can add years studied and GPA in a single line in brackets after the institution name. Similarly, when adding a previous work experience, you can add a company name and job title in a single line.
Remove Unnecessary Education Information
Education Information is important for fresh graduates since this section along with the skills and internship section serves as a substitute for work experience. It depends on your current employment status and experience what is necessary to include in the education section.
People who have considerable work experience don't need to go into details of educational background; listing degree and institution is sufficient to go through. For fresh graduates, education background is necessary but including every other information that will be irrelevant for the job can be removed. Once you get your degree, adding high school information is also considered irrelevant.
Experience
Limit your experience. You will want to flood your resume with all the experience you had over 10 and more years. However, including all the experience will make your resume ineffective and it will occupy unnecessary space only.
Employers suggest including the past 10 years of experience only that indicates your career progression. In case you have been working at a single company or a single position for the past 10 years, then you can separate the positions or the task you held in the time frame to show your achievements and skills you gained through it.
Don't Include The Old Ways
There are many traditional techniques still implemented in the resume. These include 'references available upon request, describing the type of job you are looking for, adding high school section, adding interest or hobbies. These are the common sections and strategies that have passed on through generations and have become obsolete now.
The references available line is clichéd now since the employer always expects that you give proof to the stuff you add to your resume. Similarly, this is not an era where you describe what your needs are, rather employers will be hiring you upon the company's needs. So writing an objective that suggests your needs rather than a company's needs, will only backfire on you. Also, adding the high school, interest and hobbies section is irrelevant now since they don't add value to the resume. Instead, they are just fillers that occupy the necessary space in your resume.
Your employer won't be concerned about your interest and hire you for the job.
Accomplishments Win You Interview
Work experiences, internships, extra-curricular or projects have worth only if you earned some accomplishments from it. Adding these sections and filling them with their descriptions will not attract the employer. It is the achievement that you earned that will attract the hiring manager.
Include your best results and achievement to impress the recruiter and affirm him that you can handle the challenges of the company. If you still have space, you can mention the path you took to achieve your desired results since that will make the employer read through your strategy and further understand you.
Contact Information on One Line
Similar to what you did with the education section, including contact information in one line will save you a lot of space. Following the traditional format of adding each piece of information in every line looked line but occupied a lot of space. Therefore, the one-line format is concise and saves space. Luckily, the recruiters don't mind the format as well. You just have to separate them with dot, slashes or vertical lines and you are good to go.
Acronyms
An acronym is formed from initial letters of two or more words and pronounced as a single word. Acronyms save a lot of space. Once you get a hand on the industry-accepted acronyms you will be saving a lot of space. For Example, Bill of Material (BOM), Control Plan (CP), Balance Sheet (BS), Return On Assets (ROA), Profit and Loss (P&L), Quality Assurance (QA) and much more. They are readable, understandable and employers approve them. So use it when describing your work experience, projects or internships. However, don't use acronyms when listing down skills.
In case the company uses the Applicant-tracking system and they don't use acronyms to search through the resume then you'll be left out!
Format With Us
You may go through different templates in MS Word but end up prolonging your resume unnecessarily. Don't worry. Use our resume builder and feel free to become creative with your resume using our tools.
Final Words
You have read through all the tips and tricks for limiting your resume to one page. Now, go back to your resume and apply all these tricks to make a neat, concise and one-pager resume. Happy job hunting!