Accountant Cover Letter Examples
A great accountant cover letter can help you stand out from the competition when applying for a job. Be sure to tailor your letter to the specific requirements listed in the job description, and highlight your most relevant or exceptional qualifications. The following accountant cover letter example can give you some ideas on how to write your own letter.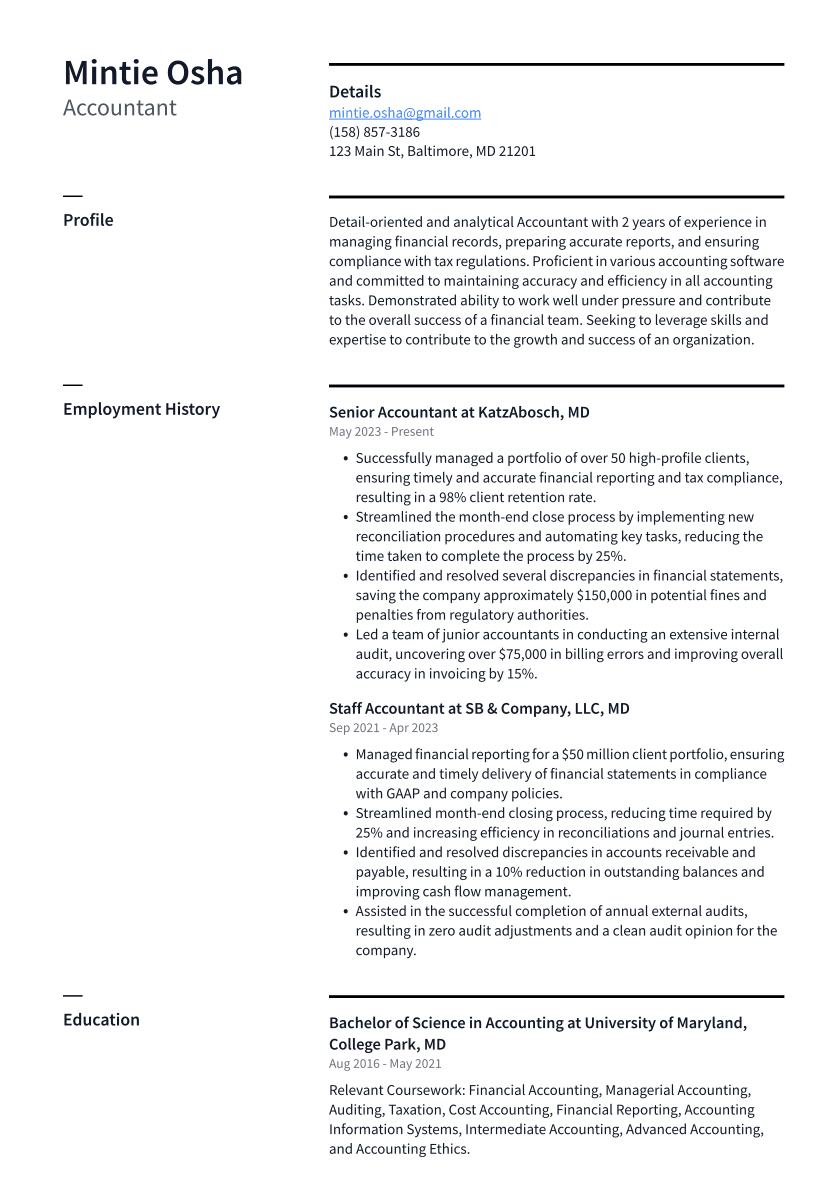 Cover Letter Sample
Nyllah Insco
(597) 128-9914
nyllah.insco@gmail.com
August 15, 2022
Dear Hiring Manager,
I am writing to apply for the position of accountant at Ernst & Young. I am a recent graduate of XYZ University with a degree in accounting and I have previous experience working in an accounting firm. I am extremely detail-oriented and have a strong interest in working in public accounting.
I have worked as an accountant at PricewaterhouseCoopers for over 10 years. I have been a part of many successful projects and teams during my time here. I am proud to have played a role in the success of our company.
I am an accountant with extensive experience in both public and private accounting. I have a strong background in auditing, tax, and financial reporting. I am a Certified Public Accountant (CPA) and a member of the American Institute of CPAs (AICPA). I have been working as an accountant for over 10 years.
Thank you for considering me for the position of accountant at Ernst & Young. I am excited to have the opportunity to work with such a prestigious company and contribute to its success. I am confident that my skills and experience will be a valuable asset to the team, and I look forward to putting them to good use in this new role. Thank you again for your time and consideration, and I eagerly await hearing from you soon about this exciting opportunity.
Sincerely,
Nyllah Insco